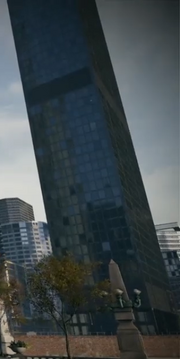 IBM Plaza
is a 695 ft (212 m) high tower featured in Watch Dogs' rendition of
Chicago
Description
IBM Plaza, also known as IBM Building and newly AMA Plaza, is a skyscraper located 330 North Wabash Ave along the Chicago River. It features offices and a high-end hotel.
Design Characteristics
The skyscraper was built in 1973
It features 52 stories
Watch Dogs' version of the tower is faithful to the real one
Ad blocker interference detected!
Wikia is a free-to-use site that makes money from advertising. We have a modified experience for viewers using ad blockers

Wikia is not accessible if you've made further modifications. Remove the custom ad blocker rule(s) and the page will load as expected.